What We Offer
At our talent and employer match platform, we are committed to helping job seekers and employers alike achieve their goals. Join us today to find your perfect match and take the next step in your career or company's growth.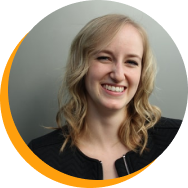 Nazli Y.
From the initial consultation to the final interview, Tailoring The Future provided me with the support and guidance I needed to secure my dream job. The team was always available to answer my questions, and they were quick to follow up with me after each interview.
Samir D.
I recently had the pleasure of working with Tailoring The Future and I must say, it was a great experience from start to finish. The agency's team of recruiters were professional, knowledgeable, and very easy to work with. They took the time to listen to my needs and understand what I was looking for in a job.
Jelena P.
I would highly recommend Tailoring The Future to anyone looking for a reliable and professional recruitment agency. Their team of experts will go above and beyond to help you find your next career opportunity. Thank you, Tailoring The Future, for all of your hard work and dedication!
Erik M.
The team at Tailoring The Future took the time to understand my skills, experience, and career goals, and they worked tirelessly to identify job opportunities that matched my qualifications. They were always available to answer my questions and provide guidance throughout the application and interview process, and their feedback was always honest and insightful.
Melissa T.
Throughout the recruitment process, they kept me informed and updated on any developments, and were always available to answer any questions or concerns that I had. They were also very proactive in following up with potential employers on my behalf, which helped to speed up the hiring process.
We develop our talents with development programs
Some popular courses
We design development program for your talent needs. Candidates accomplish and certified by authorities. And you can choose talent with success scores.
development
Microsoft Azure Professional
development
development
Some of Our Employer Partners
Ready to Learn
New Professionalism
World is changing with new professionals.